Having been born and raised in the United States my entire life, I continue to find it incredible just how little I've seen in my own home country, compared to my travels throughout Europe (and parts of Asia). If you were to ask me what there is to see in the U.S., I wouldn't be able to say much except the big cities (Los Angeles, New York, Boston, Washington, D.C., etc.) that every tourist would know about anyway. I would go as far to say that I know more about travel in Europe than my own country!
For instance, I was born and grew up in Los Angeles until I was 22 years old, and I still can't tell you where places are located, geographically-speaking. From neighborhoods like Westchester to Echo Park to Sherman Oaks, I don't know where they're situated in relation to where I live in the city. Funny enough, I'm more familiar with the districts in Paris than LA!
While it's true that I've visited some of the States throughout my childhood, I would say that most of my visits have been almost-exclusively concentrated on the West Coast (e.g. Pacific Northwest, California, the Grand Canyon) and the East Coast (e.g. New York, Boston, Philadelphia, Washington, D.C., Florida) and nothing really in between. Some Americans might say that there's really nothing to see in Middle America, anyway but, I realize that there's so much to those places than otherwise thought of.
This past summer road-tripping the Pacific Northwest with my family re-instilled my love and appreciation for my country– before, I'd thought that traveling was all about the grand adventures abroad, e.g. Europe, Asia, South America, but in fact, they can be just as enriching in your own backyard. Having talked with foreigners while traveling, I continue to be surprised by their interest for going to the United States– whether it's a month-long road trip from coast to coast or a week in New York (fyi almost every French person I've met say that they want to visit New York…so not bitter that Los Angeles doesn't cross their mind *just kidding), people from other parts of the world are drawn to the good ol' US of A. By hearing all of this, I realize that I could do so likewise with my own travels domestically.
I've decided to compile a list of places that I would like to visit in the United States. Although it'll take some time (a lifetime, even) to see all of these destinations, it can't hurt to dream a bit, right? From the home state to across the country, here are some places on my bucket list.
1. Antelope Valley, California.
2. Chicago, Illinois.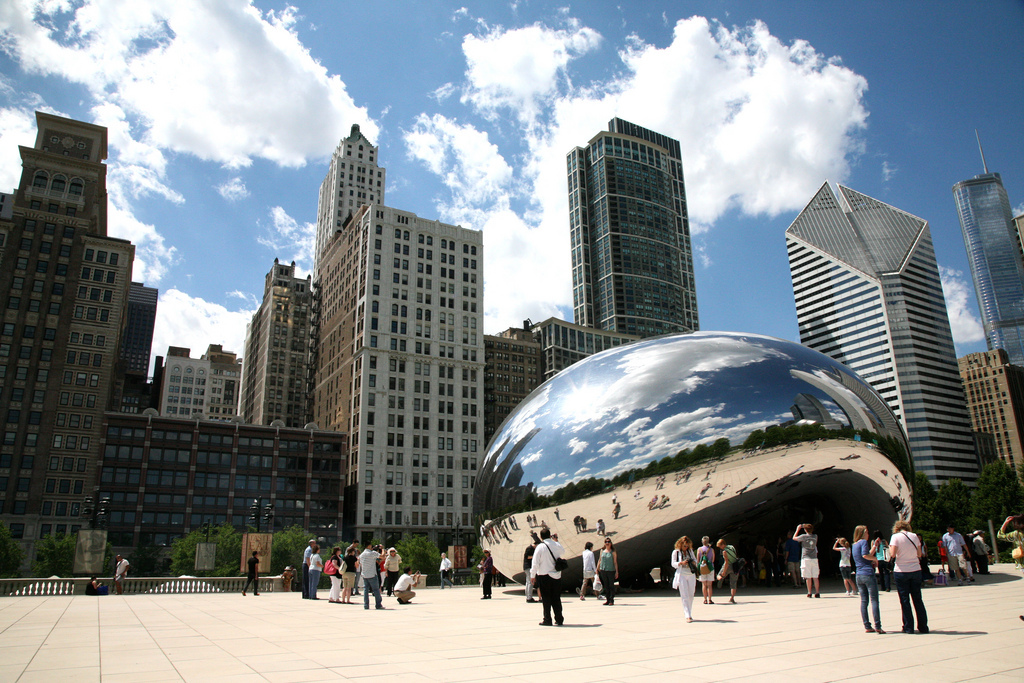 3. The Badlands, South Dakota.
4. New Orleans, Louisiana.
5. Antelope Canyon, Arizona.
6. Hawaii.
7. The Deep South.
8. Napa Valley, California.
9. Texas.
10. Crater Lake, Oregon.
*bonus! Arches National Park, Utah.
Where would you like to go in the United States? Let me know!
— Rebecca