Around this time every year, I dedicate a post to my current bucket list of places that I want to visit in Europe within the next 12 months. I'd made a list last year, and I'd managed to get to seven of the 11 destinations listed on there. This year's will be a bit of an exception, as I'm no longer living in Europe following this past summer, having returned to the U.S. for an indefinite amount of time.
That said, this bucket list will most likely be the last one for a while, more for posterity rather than as a goal to hit within the upcoming year. Some of the destinations will overlap with previous lists I've done, but all the same, they're places that I greatly look forward to should I have the opportunity to head to Europe again. Enjoy the list!
My Bucket List for Europe (Part 4)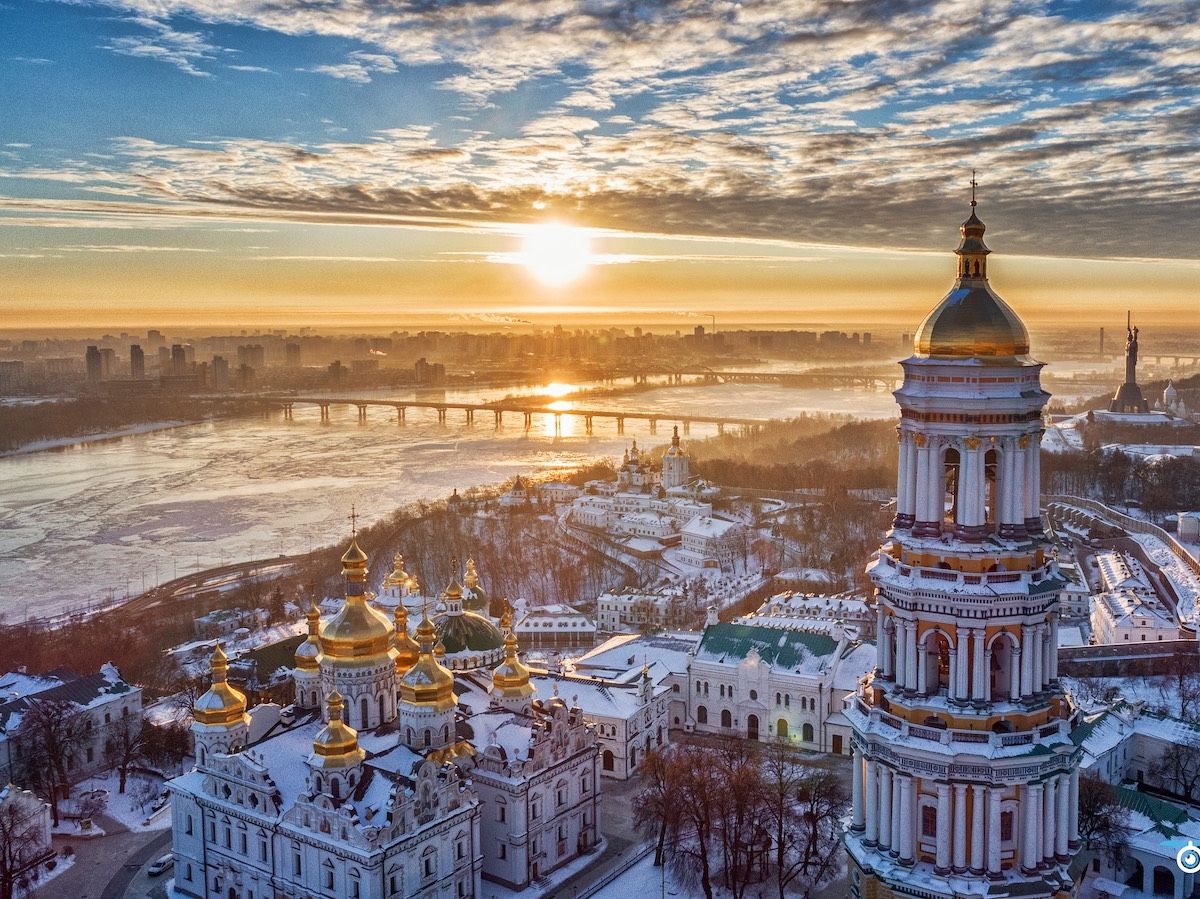 1. Kyiv (Ukraine).
Despite the current political drama between the U.S. and Ukrainian governments, I'd wanted to visit the Ukraine even before that. My recent travels to neighboring countries in Eastern Europe (the Baltic nations and Romania) awakened my fascination for the history, politics, and culture of this part of Europe, often less-explored than the western part. Kyiv ("Kiev") would be a great introduction to discovering the Ukraine, and I'd like to spend a week or two traversing the country to see other cities, too (e.g. Lviv, Chernobyl, Odessa).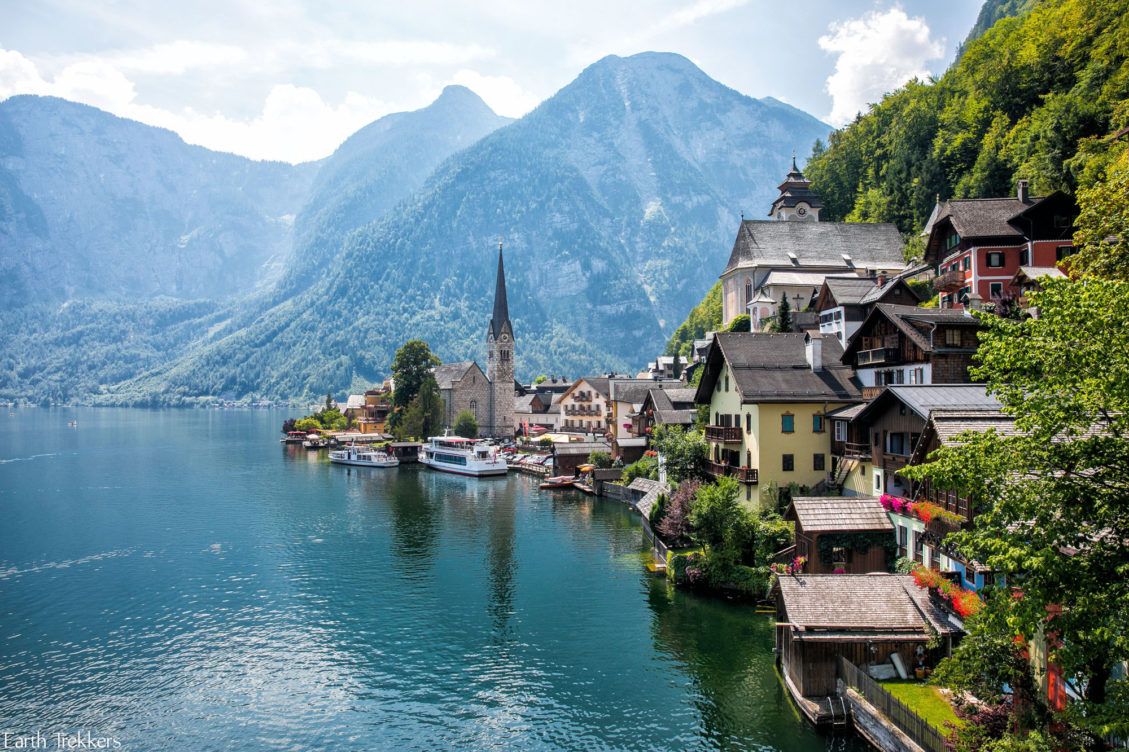 2. Hallstatt (Austria).
While I'd heard of this lakeside town before, it hadn't crossed my mind as a place I'd visit until very recently. I was watching a Rick Steves' episode that featured Hallstatt, and I was immediately intrigued by its beauty. I haven't extensively visited Austria since 2016, and even then, it didn't really stick with me as a memorable experience. However, I'm willing to give it another chance, perhaps starting with the picturesque Hallstatt. A blend of rugged nature and architectural charm, the village looks like a noteworthy spot while trekking through the country.
3. Faroe Islands (Denmark).
Isolated from continent Europe, this small volcanic archipelago is home to incredible wildlife and scenic nature views that seem to be from another planet. I came across stunning photos of its Lake Sørvágsvatn, which appears to be perched high above the cliff (although it's actually an optical illusion). There are also puffins which come to the Faroe Islands over the summer, and I'd like to visit to check them out (they're so adorable!). All the same, the Danish archipelago would be a different experience, as a nature-loving adventurer to have.
4. Baku (Azerbaijan).
Neighboring Georgia is the country of Azerbaijan. Not many people I know have heard of this place, and admittedly I had no idea it existed until recently. It isn't widely-visited as it's located very far east of the continent, all the while just starting to develop its infrastructure within the past couple of decades. Baku is its capital, and it appears to be a strange blend of traditional and futuristic; I think it would be a solid introduction to Azerbaijan, as well as the gateway to other places in the country should I have a few days to explore.
5. Les Baux de Provence (France).
I'd planned to visit this picturesque Provence village while in the region this summer, but unfortunately, public transport wasn't readily available from where I was based. It was a shame, but it has since given me the drive to return to France to see it for myself. Besides being labelled as "one of the prettiest villages in France," les Baux de Provence is also home to the Carrières de Lumières, a permanent light exhibition that'd interested me of the village in the first place. In general, I'd like to visit for the Provencal ambiance, especially in the summer.
6. Belgrade (Serbia).
My taste of the Balkans (e.g. Croatia, Montenegro, Bosnia & Herzegovina) in 2018 has since inspired me to take on other countries in the region, Serbia being one of them. Belgrade would be a good place to start, as it's the country's hub and once a stop along the Orient Express. Its complex history during Yugoslavia days also intrigues me, as I've only gotten perspectives from its neighboring countries– I'd like to learn about Serbia's point-of-view during this tumultuous period. Other than that, I'm told that it has a thriving nightlife, and I wouldn't mind checking it out!
7. Interlaken (Switzerland).
Similar to Hallstatt, Interlaken is a lakeside town that's a popular tourist attraction. It's no wonder it's popular, though, as the scenes of the town along the clear lake is very picturesque. I've likewise had my fair share of visiting Switzerland sporadically during my time in Europe, but I know that I haven't seen everything that the country has to offer. Photos of Interlaken online look absolutely lovely, with the town's architecture quaint and perfect for an overnight stay while nestled in nature. Interlaken appears to be the most Swiss of Swiss places, and I'd like to see it for myself.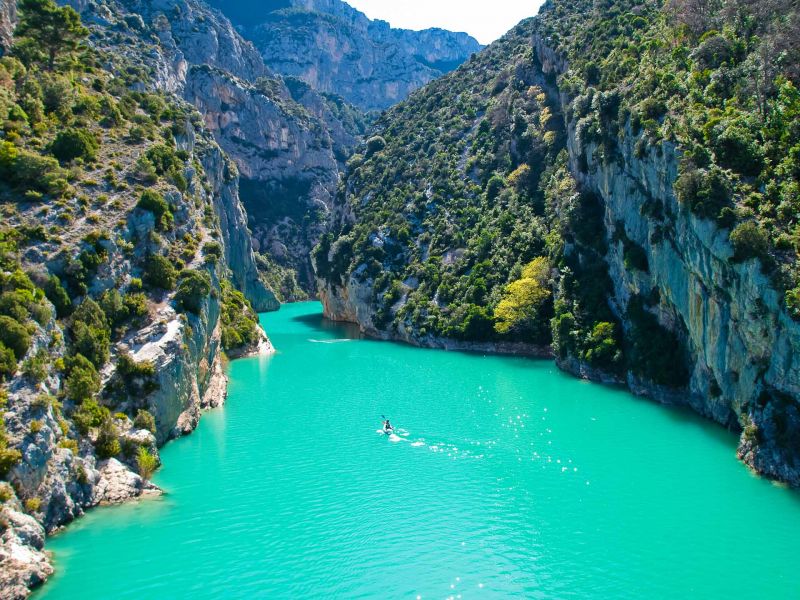 8. Les Gorges du Verdon (France).
This destination has been on my bucket list since I started this annual series, and I've yet to go and explore it. The reason why I haven't been yet has been a combination of not staying in France during summer months (ideally the best time to visit) and also being difficult to get to without a car, as public transport is very limited. Les Gorges du Verdon will be the first place I head to should I return to France some day, as I'd love to bask in the warm summer weather and perhaps kayak along its tranquil, emerald waters. With its beautiful scenery, it's no wonder it's called the "Grand Canyon of France!"
9. Moscow (Russia).
I'd only gotten a small taste of Russia when I visited Saint Petersburg in 2012, and that visit has inclined me to return to this massive country. Moscow would be next on my list, as it's also home to colorful, awe-inspiring buildings and a thriving culture. I also desire to go to Russia again, considering that it's difficult as an American to get a visa for visiting, and it would be all the more rewarding should it happen. It'd be great to see another major city in Russia, and to learn about its culture from the American perspective.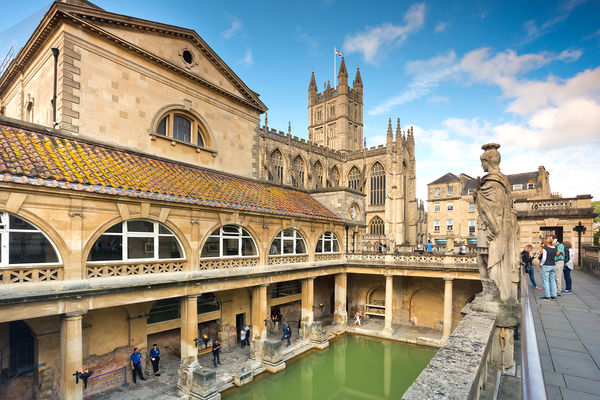 10. Bath (England). 
I haven't been to the UK since 2015, and back then it was mainly for London. However, there's so much more to the country than just its capital, and I later became interested in heading to places elsewhere, including the historic Bath. This spa town dates back to Roman times, and it's most-famous for its Great Bath, and while it doesn't appear necessarily hygienic to wash oneself in it today, it's a piece of history that I'd still like to check out. Otherwise, returning to English soil and giving it another chance is what I desire to do, to enjoy my time there again.
Which destinations would you like to visit in Europe? Let me know!
— Rebecca